My Mission Statement
To educate, motivate and help individuals maintain a fitter, healthier lifestyle FOREVER!
Zumba Dance - All Abilities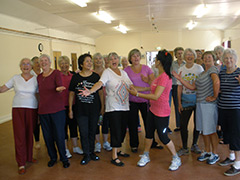 Pilates - All Abilities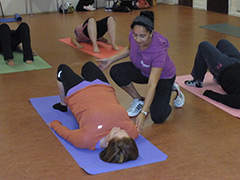 1 to 1 Personal Training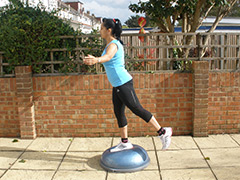 Welcome to Fitnas Means Results
Covid 19 - rules are applied to keep us safe in my in-Hall classes.
Hello my name is Nasreen and thank you for visiting my website. I am a level 4 fitness professional registered with REPS the UK's leading exercise body for fitness instructors. I have worked in the health and fitness industry for 15 years and qualified as a Personal Trainer in 2004. Since the age of 16 I naturally had a great enthusiasm learning about health and fitness topics. Whist bringing up my two young children I decided to gain my aerobics qualification which launched my career as a freelance instructor delivering various group exercise programmes. I also have a dance background in ballet, jazz, tap and bollywood.
My Pilates qualification has gained me additional skills to help clients improve their core, posture and flexibility and improve their overall well -being. I get great job satisfaction helping people achieve their health and fitness goals.
My GP exercise referral and British Association Cardiac Rehab Phase IV Instructor qualifications enable me to deliver safe exercise programmes for individuals with diabetes, arthritis, asthma and stable heart conditions.
Please click the contact tab above for enquiries or click the appropriate tab above for class timetables. Please check the class & course info for cancellations, new classes, course dates or future Pilates workshops. Classes may run on a skeleton basis over half terms and Summer Holidays (please check the class & course info).
My Qualifications

British Association Cardiac Rehab level 4
GP Exercise Referral
Personal training diploma
Pre & post natal diploma
Mat Pilates diploma
Pilates small equipment
Exercise for older population
Nutrition & weight management
Health related exercise for children
Sports conditioning
Anatomy & physiology
Zumba Dance
Circuits, aquacise and aerobics
Resistance and Core Training
Insured for adults and children
First Aid